As lead sponsor of the Dubai Marathon, Standard Chartered Bank wanted a campaign encouraging people to sign up, and to highlight financial products that might benefit runners.
The #reasonstorun campaign invited people to share their motivations for running. It ran across web, radio, social media and in cinemas. I worked with Create Media Group on this campaign.
Cinema video
Scriptwriting for a 30 second video shown in screens across the UAE. It also achieved over half a million YouTube views.
Landing page
Microsite on the bank's website with details about the race, links to register, and cross sells to related bank products.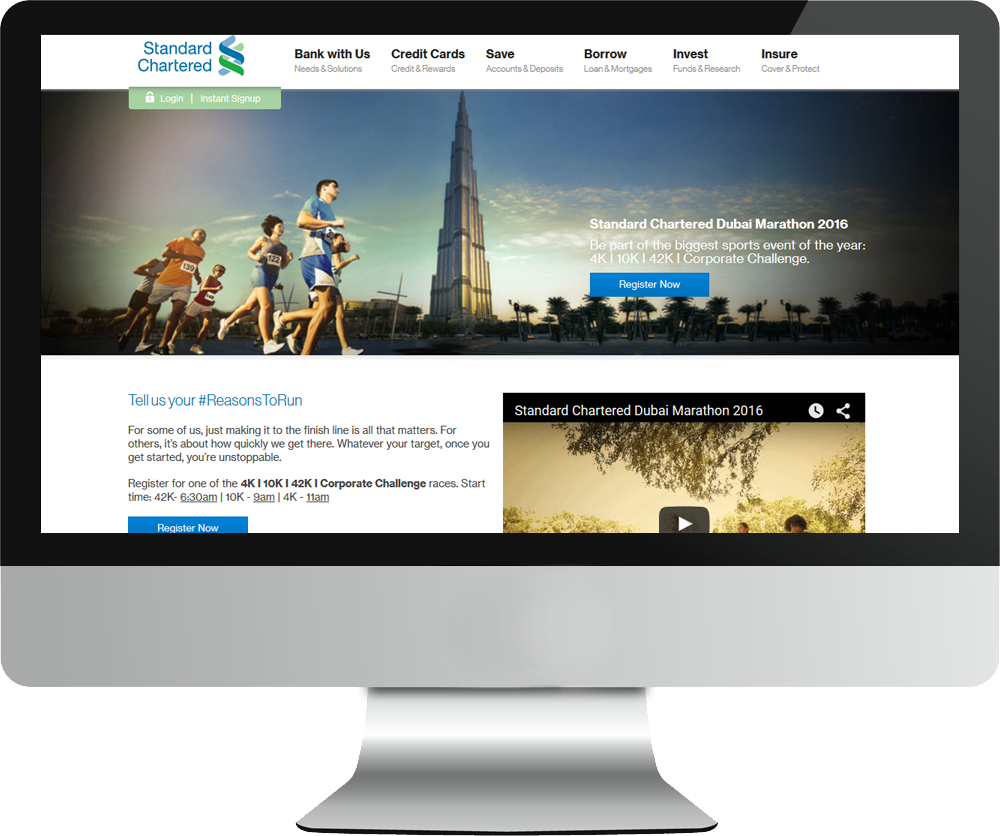 Social media posts
Twitter and Facebook posts that cross-sell the bank's products, like credit cards that give you free gym access.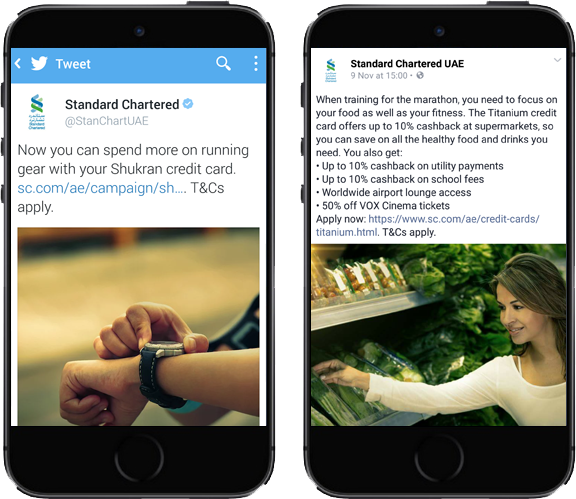 Email
Sent to the bank's database, encouraging new registrations and sign-ups for cross-sell products.