This cracking Journalism.co.uk article by @pottsmark about the tools available for modern-day journalistic storytelling really grabbed my attention.
He talks about how most news stories are still being told the old fashioned way, using words alone. Which doesn't really make sense with the myriad of other storytelling tools at our disposal.
But it's illogical today, with so many alternatives available, to keep telling the vast majority of stories the same way we always have. Some stories lend themselves to so much more than words, and we now have the ability to better match the form to the story.
He goes on to list some recent examples of stories being told using video, audio and interactive features such as maps and data.
None stood out more than Welcome to Pine Point, a simply stunning multimedia documentary about a defunct mining town in Northern Canada.
Hardly the most exciting of subjects, but its blend of interactive visuals, haunting melodies and interviews with former townfolk – yet still with a spattering of succinct copy – is pulled together beautifully to tell the story of how the now-abandoned place once thrived.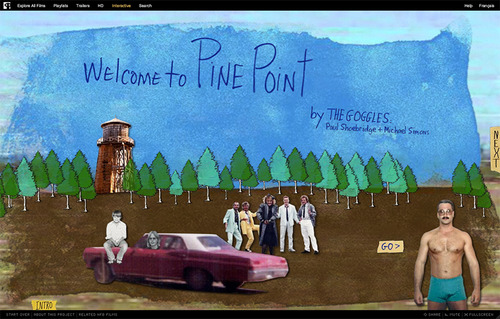 It's clear that lots of time, effort and money is spent to produce such a content-rich piece – something which Potts points out.
To be sure, these sorts of ambitious multimedia and computational storytelling projects are not easy to create. They require multiple skills (video, audio, programming, etc.) and, generally, teams of people. It's usually a lot simpler and less expensive to tell a big story with a few thousand well-chosen words. And let's face it. It's easy to fall back on the tried and true text-storytelling tricks.
In the case of Welcome to Pine Point, multimedia is essential to the story, as lack of audio and video would render it a lot less interesting and distinctly lacking in any emotional trigger points.
Developing these new storytelling methods – and being able to use them as seamlessly as you would write a paragraph of text – is now rightly expected in an online journalist's arsenal.
Potts adds that with increasingly newer, easy-to-use storytelling tools at a journalist's disposal, visual stories can only benefit from being enhanced in this way.
As we continue to explore the new technological tools available to us, it is likely that new forms of storytelling will emerge and take hold. They may not supplant text, but hopefully they will greatly supplement it, at the very least. We must recognize that every subject we cover demands its own unique storytelling. A visual story benefits from visuals rather than written descriptions.