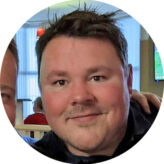 I'm the copywriter you've been looking for. The guy who'll get people hooked on whatever you sell or do. Persuading them to visit your website, to call your number, to buy your stuff.
Raising a smile with a single phrase that makes your business seem friendly, approachable, even cool.
Yeah, that's me.
Anything from punchy slogans and emails to slick social campaigns and full product catalogues. You name it, I've written it, for loads of humongous brands. No messing – check out my portfolio.
I cover all sorts of industries, and my plain-speaking style scythes through corporate bullshit. No turnkey solution providers here, thank you very much.
Oh, and I love a good story.