Dubai start-up Create I.T wanted their new website to appeal to business owners in the region who didn't know much about IT. Something humorous and quirkier than the competition.
Most IT sites are written by techies, with cold and uninspiring words. So I created a warmer, tongue-in-cheek tone of voice that would connect with everyone.
It proved a big hit with business owners, and the company quickly attracted major clients including Lush Cosmetics, Ripe Organic and the European Tour Golf Championship.
Website copy
I wrote punchy copy with personality, using simple analogies that are understandable and easy to digest.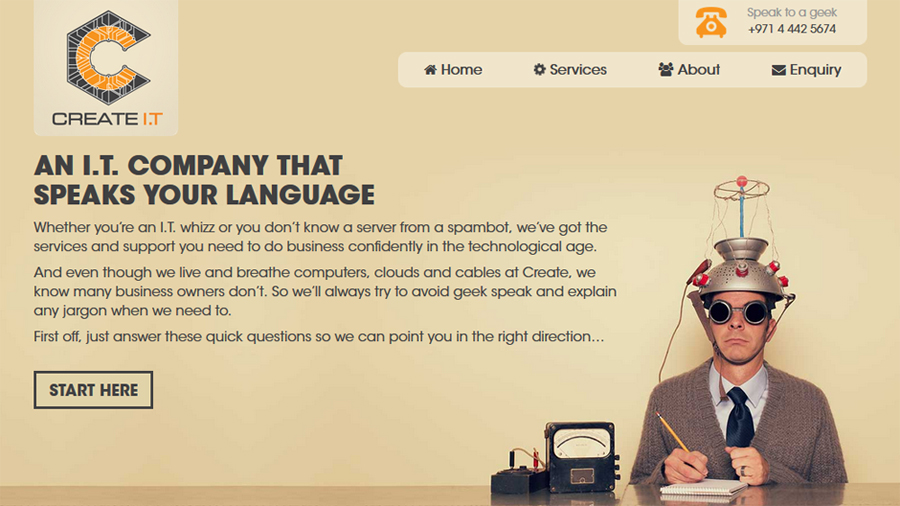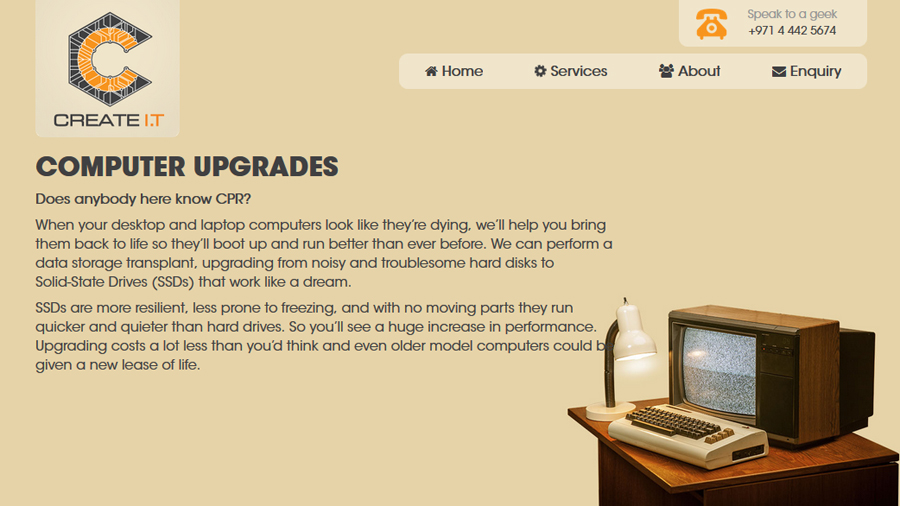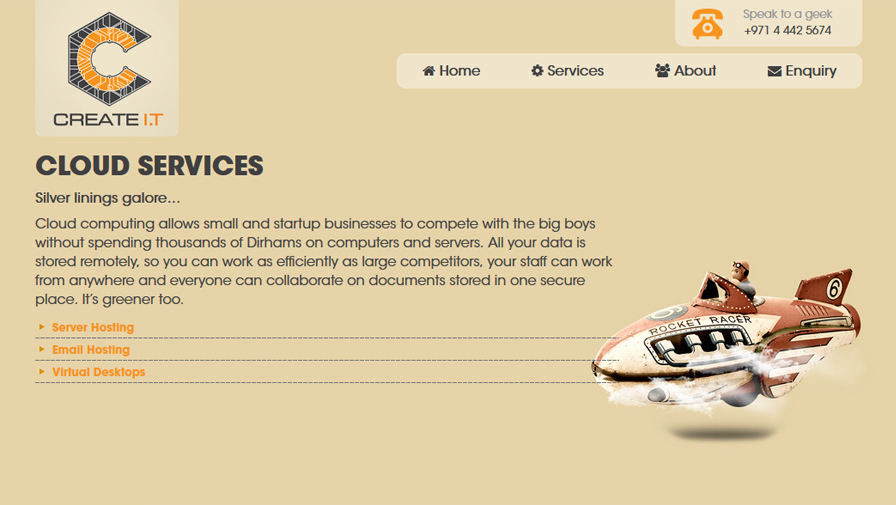 Promo video

They achieved Microsoft Silver status, so I wrote some fun words for this social media video.