Jaguar Land Rover wanted a mass awareness campaign to highlight their partnership with James Bond for the release of SPECTRE, so I worked on this social media competition with Create Media Group, giving people the a chance to win a Jaguar at the Dubai International Motor Show.
It attracted 9,000 entries in 12 days, over 280,000 video views and a reach of more than 11,000 through the Jaguar Land Rover social channels. Here's the copy I wrote…
Photo app – competition entry mechanism

This invited people to create an "Agent ID" and share it on social channels with the hashtag #ThrillOfTheChaseDXB.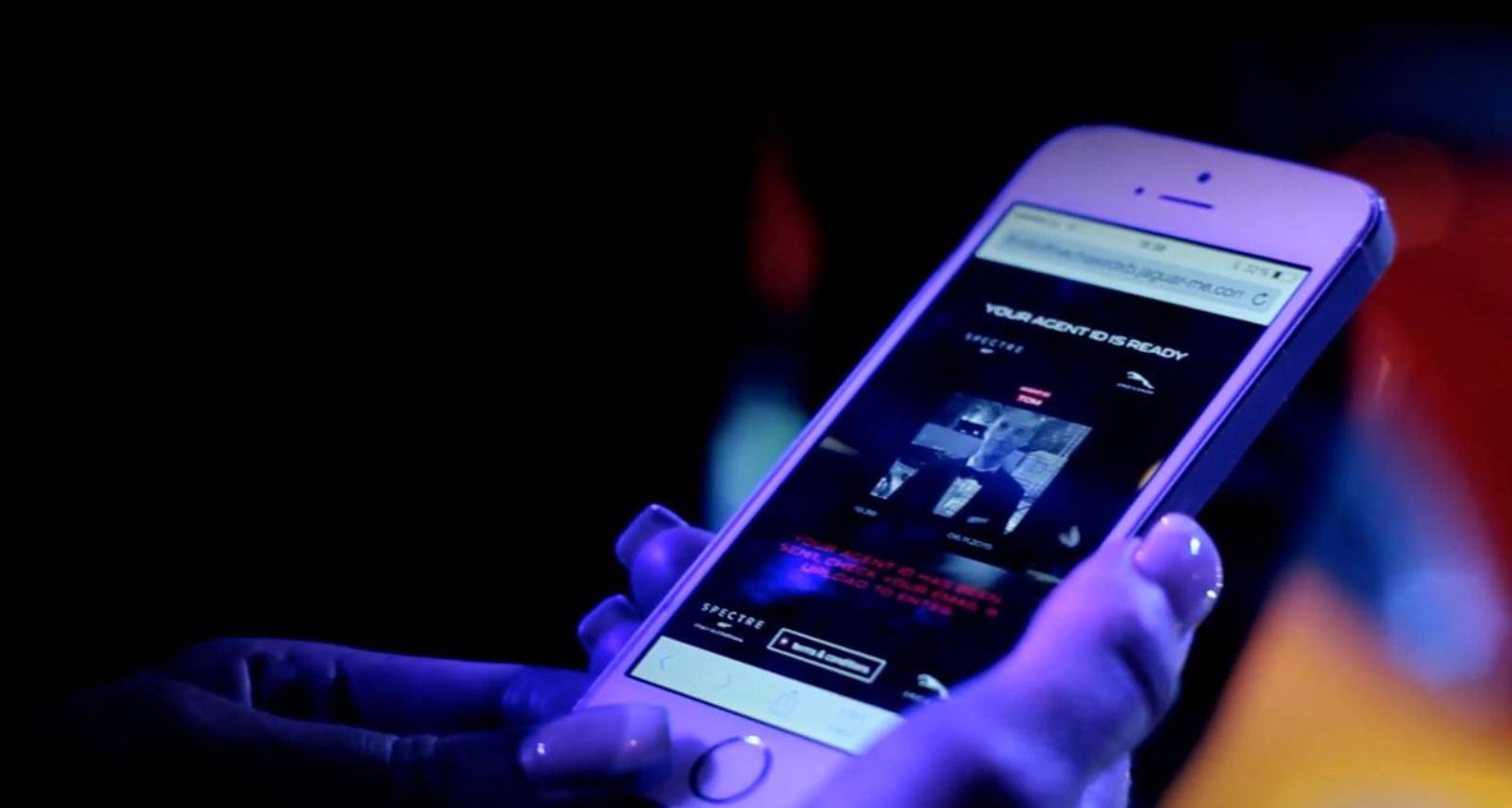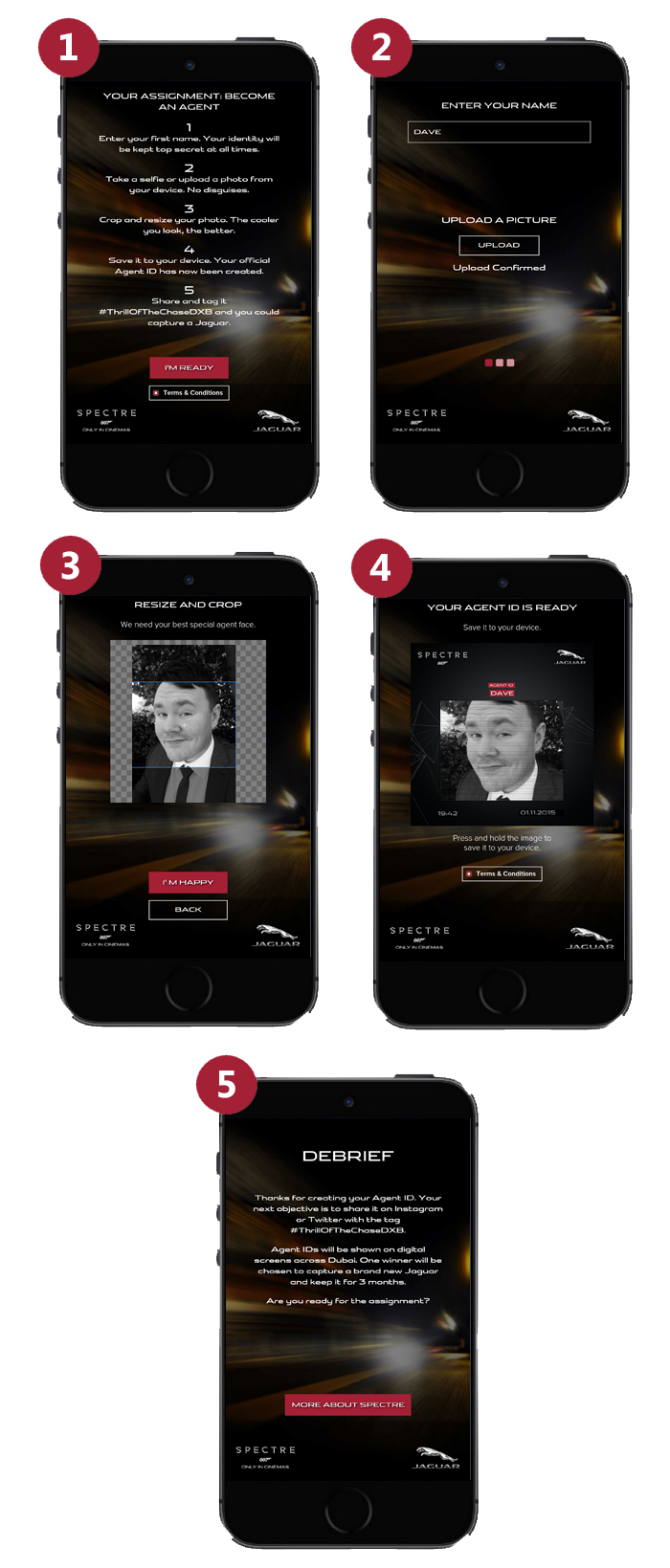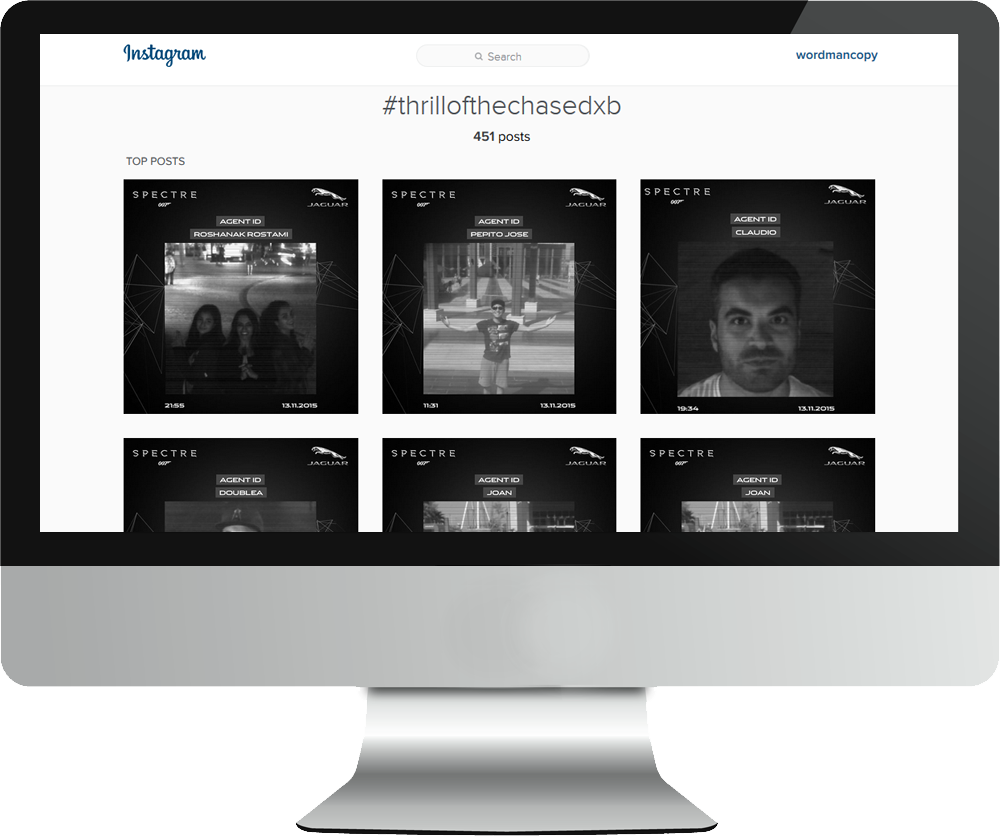 Selfie stations @ The Beach, Dubai
There were selfie stations at tourist hotspot The Beach, where people could create their Agent ID on site, with new uploads showing on a mega screen to generate more of a buzz.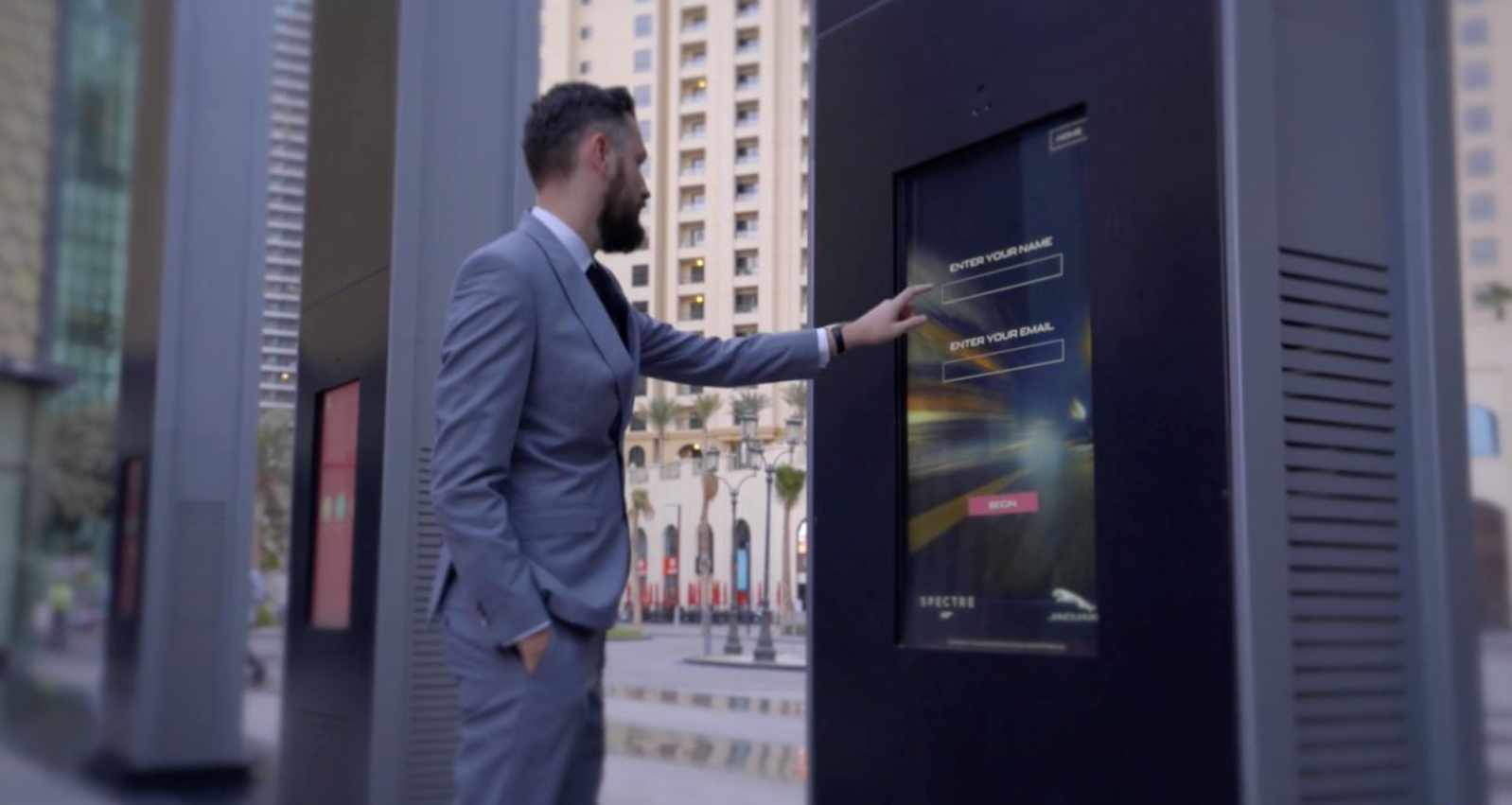 Social media videos
I wrote the copy overlay for these videos which ran on Facebook and Twitter throughout the duration of the campaign.
Have you got what it takes to capture a Jaguar? Create an AgentID & win:https://t.co/4wBgC5Wb8S #ThrillOfTheChaseDXBhttps://t.co/8PZ0OpQnSI

— Jaguar MENA (@JaguarMENA) November 1, 2015
Social media posts
I also wrote some Twitter and Facebook posts for the Jaguar MENA social channels to keep promoting the competition.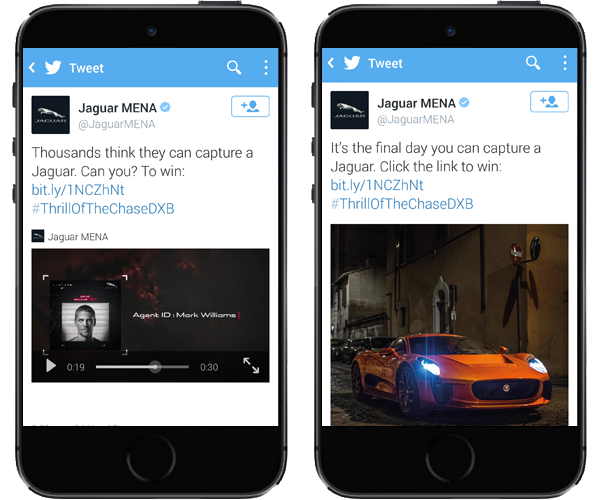 Radio advert
And a simple but direct 30 second radio advert that played on Dubai's biggest stations during the week the campaign ran.