Staff incentives company Love2reward wanted a series of half page press adverts for trade titles including Marketing Week and Promotional Marketing, shouting about the multi-retailer Love2shop Voucher.
The 'safe' option I wrote wasn't my favourite, but it's the version they ran with. I simply listed the most popular retailers on the voucher with examples of what you could buy there. Along with a bold header and a striking pink background…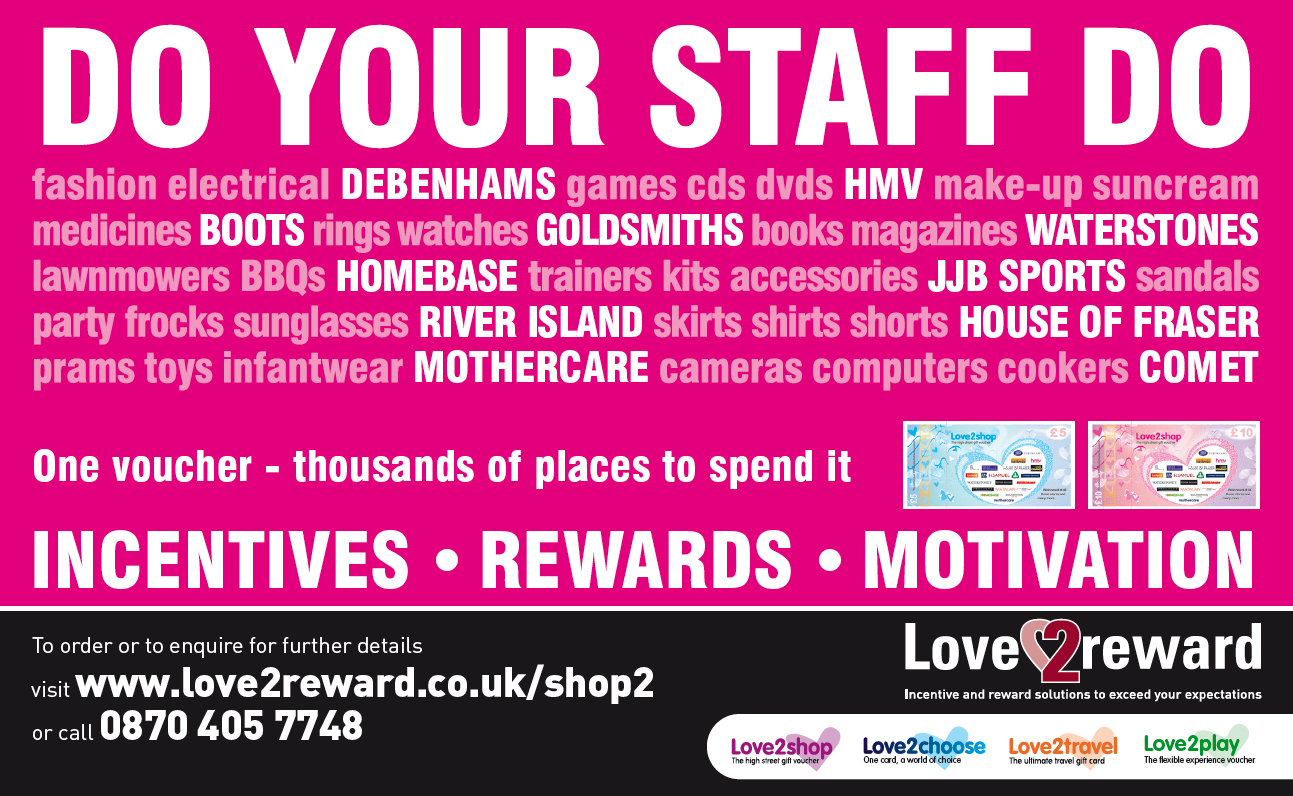 Below is my first, and preferred idea, where I rhymed the items you could buy with the vouchers to illustrate their versatility…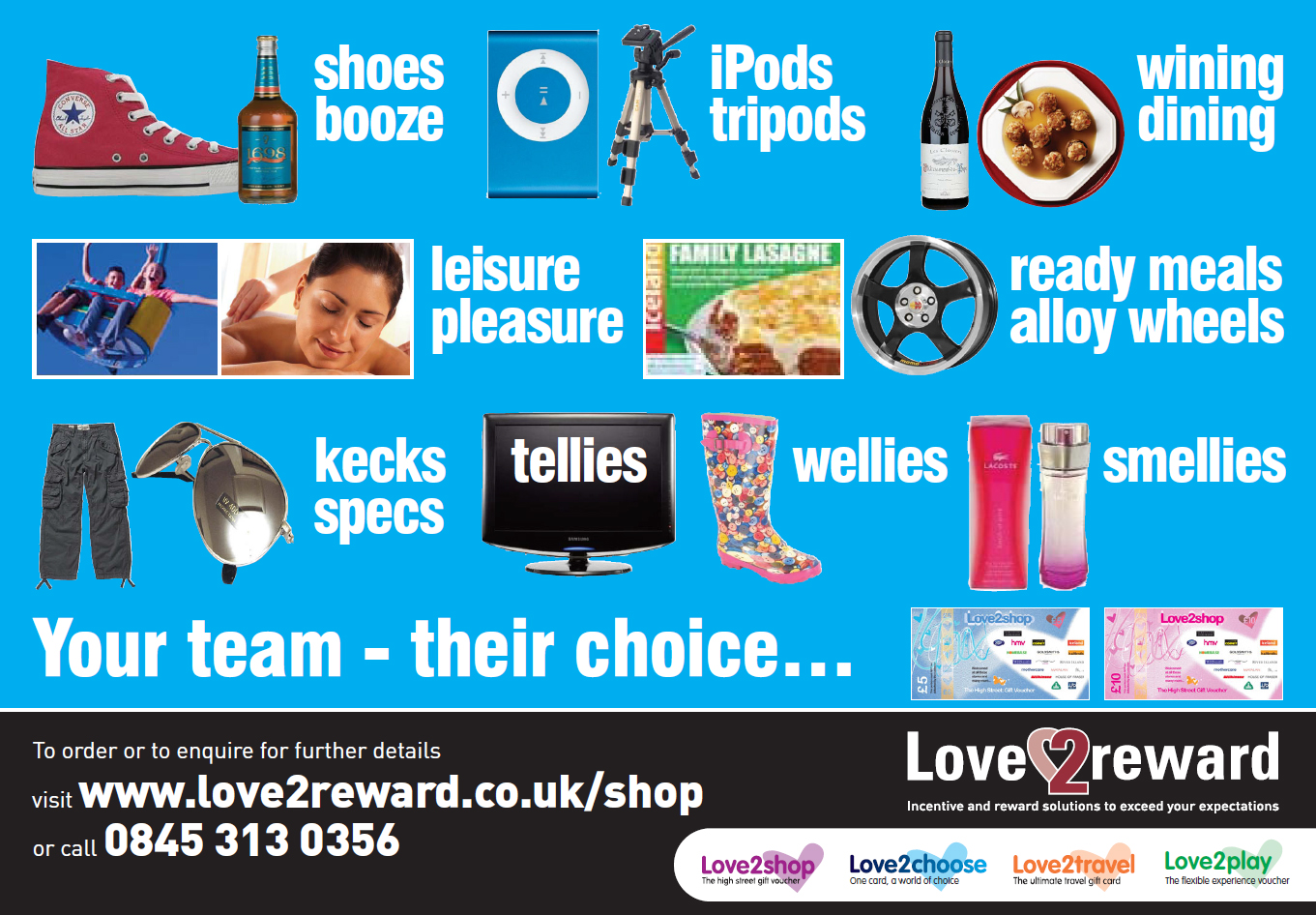 The third idea I presented was a play on the 'Monday's Child' nursery rhyme. This had options for a range of strip adverts throughout each trade magazine, providing some build-up and an eventual pay-off.
But sadly this was also left at the conceptual stage…