What's that? You're thinking about buying a new place? You know that location is everything? And you don't want the best flat in Prenton to slip through your fingers? Well you're in luck.
The flat of all flats is now on the market; a modern 2-bedroom top floor apartment also known as 12 Swan Court, Woodchurch Road, Prenton, Wirral, CH43 0RX.
My estate agent is only allowed to spout the facts, so although it is indeed "spacious", "nicely presented" and has a "pleasant outlook", this doesn't paint the full picture about this simply awesome place.
So here are 28 reasons why you, your parents, your siblings, friends, or anyone else that wants to live in the hip 'n' happenin' heart of the Wirral should take this truly amazing apartment off my hands.
 1. It's massive
Flats in general are notoriously poky places. Like miniature houses with tight, narrow rooms and no breathing space. NOT THIS PLACE. There's more than enough room to swing a cat in every room. Heck, you could swing a tiger. But please make sure it's been stunned first. Just humongous. You'll love it.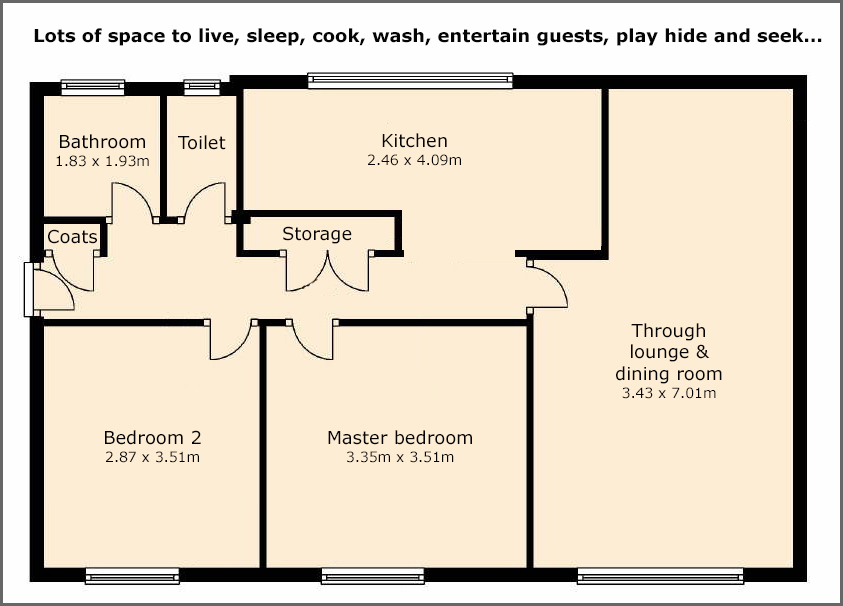 2. It's got two big double bedrooms
I know I've only just spoken about size, but these really need a mention. The master bedroom is slightly wider than the spare (which can double up as a games room, a dressing room or a study) but both will easily fit a super king sized bed, wardrobes, dressing tables; you name it. They were both carpeted in July 2015 too. Who wouldn't want to sleep here?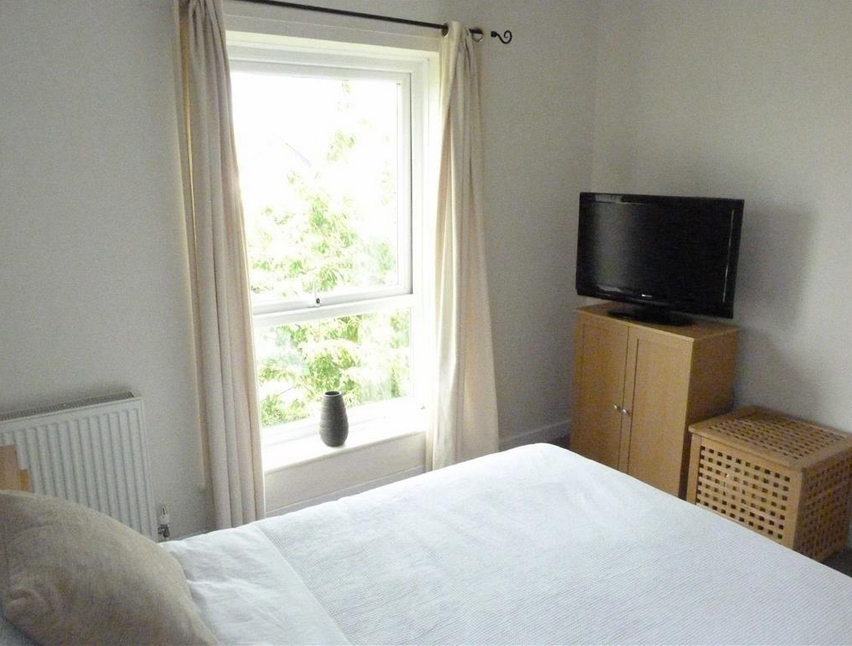 3. The living room / dining room is huge
This room is over 7 (yes seven) metres long. The perfect place to relax in. Even better for entertaining your family and friends. It's got space to fit the biggest of sofas (like my big corner-couch) and a large dining table like those in a medieval castle (I opted for a 4-seater). The enormous windows at each end let loads of light in too. And if you like art, you've got all the wall space you could need.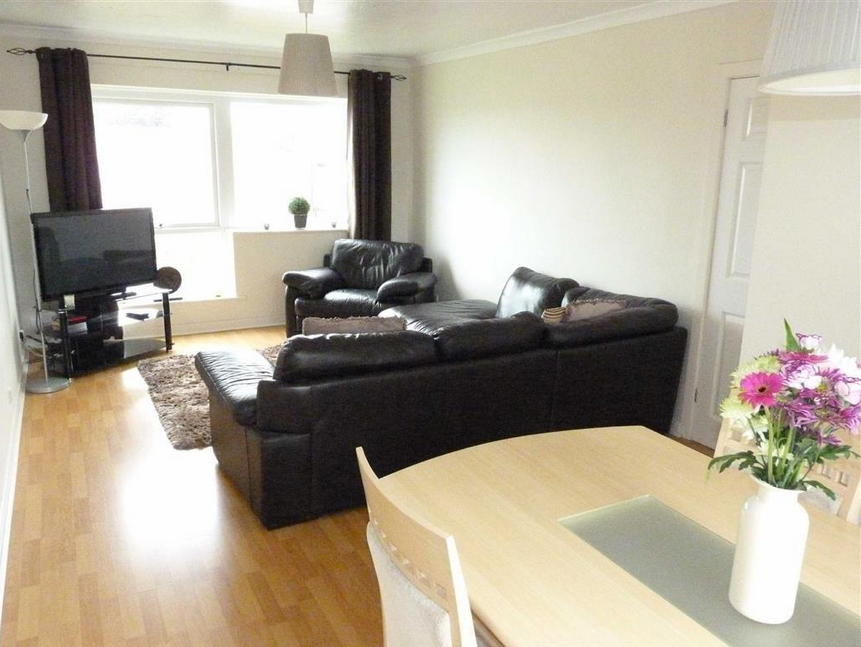 4. The benefits of penthouse living
Living on the top floor certainly has its perks. For starters there's no noise from above and you get free heating rising up from the flat below. Then there are the views. On a clear day, you'll see the rolling Welsh hills from the rear and the lush tree-lined greenery of the communal gardens to the front. And with the Woodchurch Estate only a couple of miles away, you get a front row seat of the industrial-strength fireworks being launched there on Bonfire Night and New Year's Eve.
5. It's ultra-modern
Built in 1969 when absolutely horrendous décor was all the rage, the flat is now the height of modernity. With one previous owner when I bought it in 2007, the place needed a complete refit. I invested in a new bathroom, new kitchen, new flooring, plastering, a total rewire, new central heating and new double glazing. Here's what the bathroom and bedroom used to look like…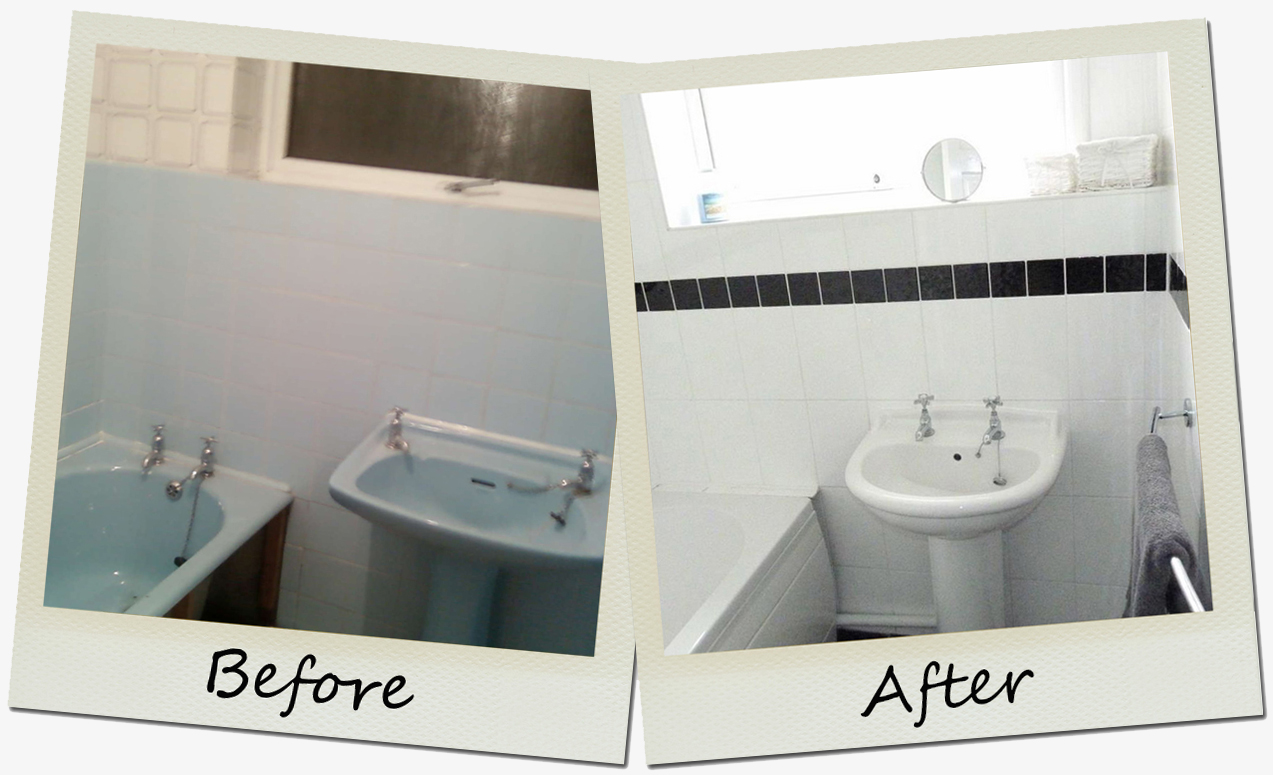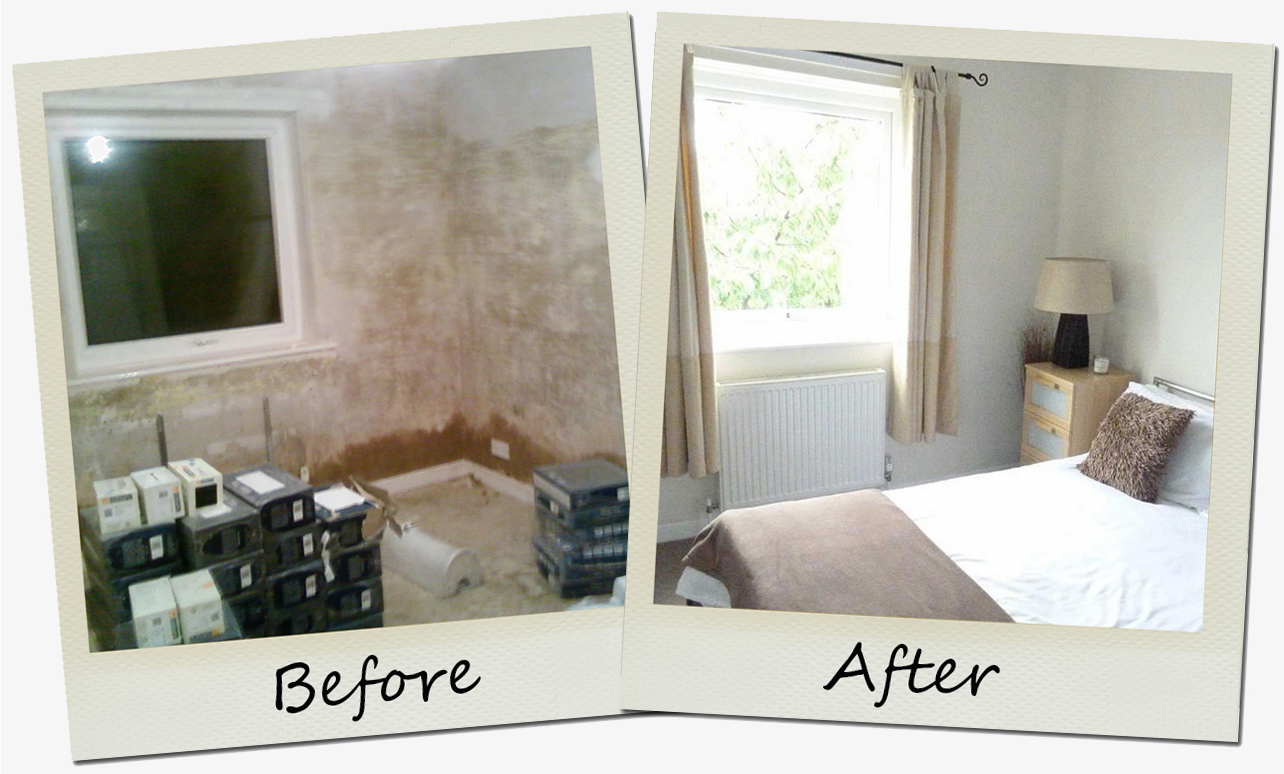 6. The serving hatch
When I had my new kitchen installed, the thought crossed my mind to block up the serving hatch. It had a pathetic little MDF door and looked rubbish. "But NO, it adds character to the place," I thought, and I've never looked back. Now beautifully tiled and with a chunky black surround in the lounge, it's so handy for passing food and drinks directly from kitchen to table. And a lovely little obstacle for remote control helicopter enthusiasts.
7. A magnificent entrance hall
When you walk into a flat, there's nothing worse than being met by a wall of doors. So as halls go, this one is jaw-dropping. Running through the centre of the flat, it's spacious, airy and bright, having recently been repainted in brilliant white. And the length is something to behold; ideal for racing small animals, attempting a dominoes-toppling record or simply playing skittles with food tins.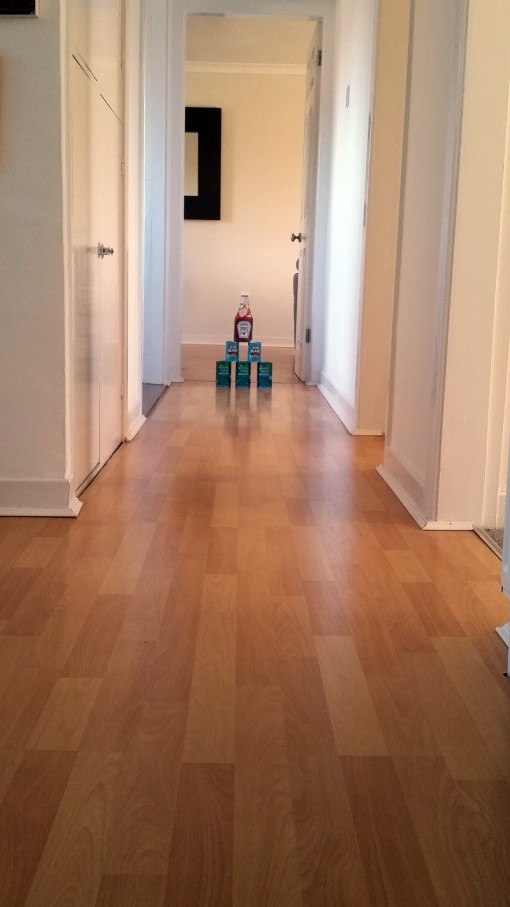 8. Every TV connection you need
Having had Sky, Virgin and the good old trusty Freeview over the years, both the lounge and master bedroom are fully kitted with all the wires to plug straight into whatever TV network you want. There's a Sky dish on the roof (and being on the top floor, the reception never wavers even in stormy weather), so there'll be no waiting around for those pesky weekend engineer slots.
9. Loads of storage space
The rooms provide lots of space for storage furniture, but as you can see on the floor plan, there's in-built storage space too. Two large floor-to-ceiling cupboards in the hall can fit suitcases, hoovers, bedding; practically anything. Plus there's a great big pantry cupboard in the kitchen.
10. Separate toilet and bathroom
Having these two rooms separate has untold benefits: increased privacy when somebody is in the huge P-shaped bath, added convenience when getting ready in the morning and the essential ability to avoid being hit with your partner's nasty odours after a particularly spicy curry.

11. Top-of-the-range boiler
My lord, this thing can boil! At full pelt (and with the windows closed) my wall-mounted Vaillant ecoTEC pro combi boiler practically makes my radiators glow, so the flat feels like you're in a tropical oasis. Hate waiting for hot water? You're in luck! At its max setting, this thing heats the water in my kitchen and bathroom taps to near-volcanic temperatures in milliseconds. The water pressure is immense too!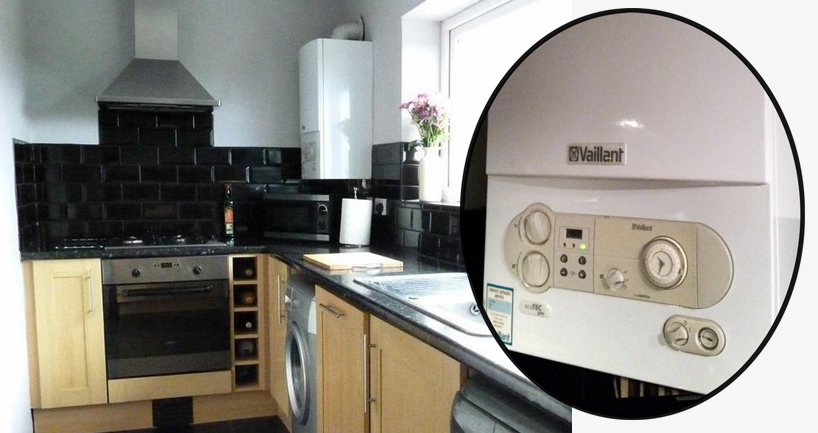 12. It's highly energy efficient
According to the Energy Performance Certificate I got before putting the flat up for sale, it has an energy efficiency rating of 72, out of a potential 74. Now I'm not boasting, but that means the flat is 97.3% as energy efficient as it could possibly be. Have a look at the certificate.
13. Cheap service charge
At just £800, the annual service charge is much less than the UK average of around £1,000, so you'll be quids in. It works out at around £66 a month, and you can pay in two instalments over the year, so it's affordable. This covers your buildings insurance, window cleaning and upkeep of the flat's exterior, garages, stairways, private road and gardens.
14. Lush green gardens
Gardening is included with the annual service charge, so the trees, flowers and shrubs look great all year round. And hardly any of the Swan Court residents spend time in the gardens, so you'll have free rein to relax on the lawn, and even fire up a barbecue when the sun's out. They're secure too – with locked gates top and bottom.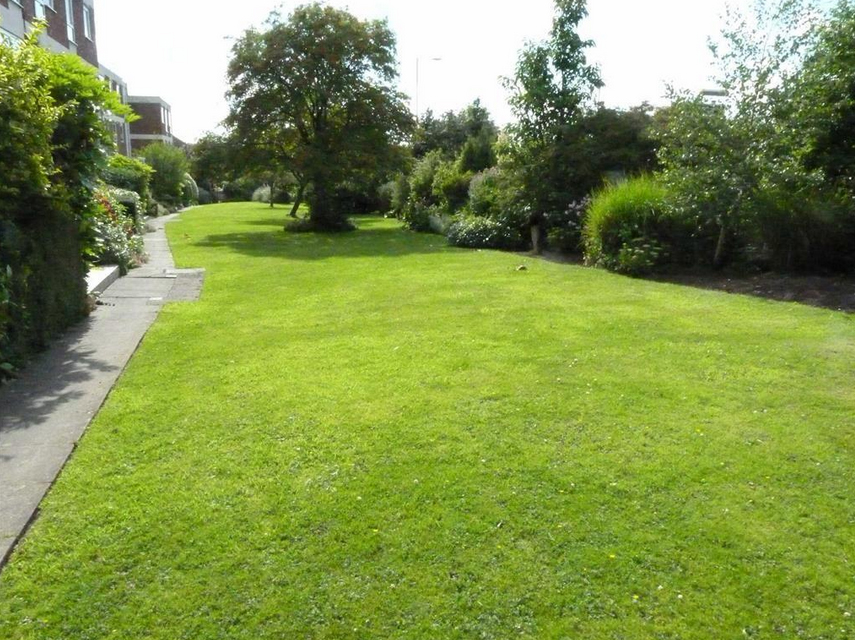 15. Security is key
Leading on nicely from the gated gardens – to which every flat-owner has a key – are the secure front and back doors. Situated in the posh part of Prenton, crime is less of an issue here, but you still need a key to gain access to the communal entrance hall. But who even cares when you live on the second floor, right?
16. Garage and private off-road parking
Sticking your car in the spacious garage overnight can drastically cut the price you pay for insurance. And even if you want to use the garage as an extra storage space for tools, golf clubs, camping gear or bikes, there's loads of space on Swan Court's private road so you can always park off-road.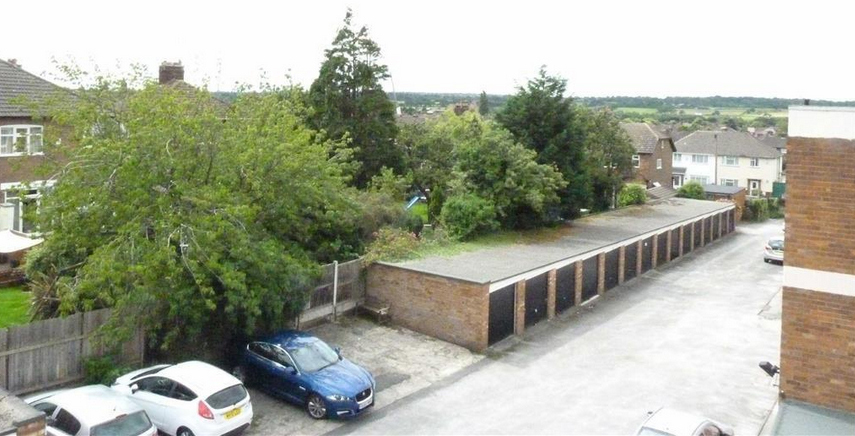 17. Double glazing with safety latches
The stylish double glazed front door and double glazed windows in every room were fitted in 2009, with safety clasps on every window that a child could reach. Peace of mind if you've got little ones or grandkids wandering around.
18. Biffa bin with weekly collections
Now I'm not saying you shouldn't recycle, but if you don't want to, you really don't have to. Each block of six flats has a huge metal Biffa bin in which to throw all manner of your unfiltered rubbish. It's emptied weekly, which is handy. I must reiterate though, you should still make the effort to recycle. I can't stress that enough. (But you don't absolutely have to).
19. Great pub over the road
A mere four-minute-and-eleven-second walk from door to door, the gloriously nearby Swan pub is the best place in Wirral to enjoy a pint. This family place has live sports, a massive beer garden for those warm summer afternoons and they do a mean mixed grill on a sizzling platter. See the menu.
20. Twenty minutes from Liverpool by bus
Spot of shopping in Liverpool One? Meal with friends at the Albert Dock? You can be in Liverpool city centre in one third of an hour on one of the frequent buses that stop just outside. The stop when you're coming back is even closer, taking you to Heswall and West Kirby if you want to stay on. I fell asleep once and made this beautiful journey unwittingly.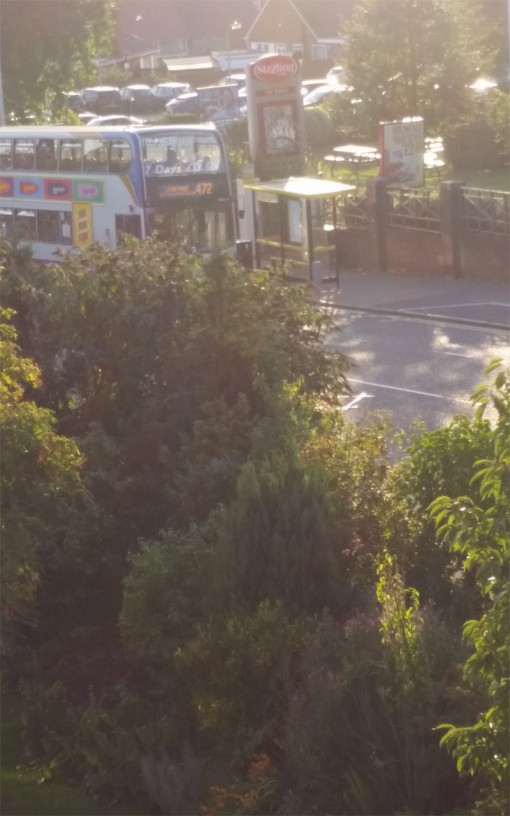 21. A trio of supermarkets within walking distance
I've said "walking distance" but I wouldn't advise you to walk back from Asda, Sainsbury's and Aldi with all those shopping bags. It's so handy having all these nearby though. There's a Home Bargains next door to Aldi too, for all your bargain cleaning products. No, seriously, you'll get top quality kitchen roll at half the price of anywhere else!
22. Many restaurants and coffee shops
Enjoy a coffee and a chat? Call in to the delightfully chilled-out Benricks Coffee Shop. Want a hearty meal with a Mediterranean twist? Fat Momma's Bistro is the place to go. Then there's Thai Thai, which specialises in, well, Thai food; the north west's best, actually (if I was judging).
23. Takeaways galore within delivery distance
I know what you're thinking: "He's already put a link to the pub menu… he's mentioning the proximity of restaurants… this guy must be a bit of an eater?" You got me! As an avid Pizza, Indian and Chinese chomper, it's great being close to the Vindaloo curry house, Orchid Chinese chippy, Pizza Magic and a few more on Woodchurch Road. There's a Subway too, although they don't yet deliver, sadly.
24. One minute drive to the M53
"What's that, another timed journey" I hear you cry, but it's a stone cold fact that it takes just sixty seconds (barring red lights) to reach junction 3 of the M53. Head north to New Brighton, West Kirby or the Wallasey Tunnel, or venture south for Chester, Manchester or further. A car-commuter's dream!
25. Wirral's best fitness club is down the road
I'm not counting the minutes it takes to drive here, because you really should be walking, but Crossfit GRB is only one mile away. Get stronger, more agile and make loads of new friends as part of the most welcoming fitness community around. The professional coaches will have you in the best shape of your life, and all while having fun!
26. Emergency healthcare on your doorstep
Living less than two miles from Arrowe Park Hospital means you are closer than most to get emergency treatment if you need it. So if you think about it, buying this flat could save your life (unless you already live closer to the hospital, in which case ignore me).
27. No onward chain
There's nothing more frustrating than waiting on somebody else to buy their house before you can move. But I'm not buying anywhere else, so your move to Swan Court will be a breeze!
28. You'll make somebody's day
If you buy my flat after being told about it by any of my Facebook friends or @wordmancopy Twitter followers (I will ask when you view), you will get a FREE haircut and style from the Wirral's best hair salon Fray Hair. You'll be their new best friend, for at least a week or so anyway!
Sorry. You were too late. Someone snapped it up!
Good luck with the flat/house-hunting. I'm just off to show Estate Agents how to describe homes better (y'know, the stuff they charge you for!).